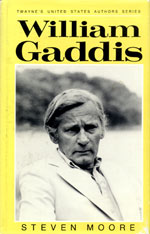 Friday 12/24/2010 @ 5:00 PM - 6:00 PM
Ed subs for Richard Estes on Speaking in Tongues for Xmas Eve.
We'll talk with literary critic Steven Moore about novelist William Gaddis. We'll also speak with Jesse Locks of See Jane Do and the Nevada City Wild & Scenic Film Festival, coming January 14-16, 2011.